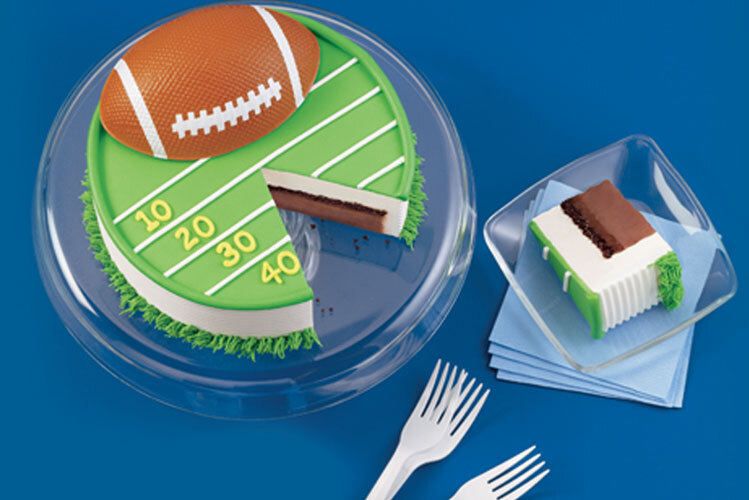 Make the Ocassion Great!
Whatever the occasion – birthday, graduation, baby shower, retirement party, anniversary, welcome home – you name it – there is a DQ® Cake that's just right. DQ Cakes are available in sizes to serve 8 to 25 people. 
Having a larger party?
 We have done "Weddings" that served over 350 people. Stop in or call and ask for our head decorator, Wendy, she has all kinds of cake decorating ideas. A Dairy Queen cake will certainly add a special touch to whatever you are celebrating.
Traditional DQ cakes are made with chocolate and vanilla Dairy Queen soft serve and a delicious fudge and cookie crunch center.
Cupcake – Serves 1
8" Round – Serves 8–10
10" Round – Serves 14–16
Sheet Cake – Serves 20–25
Heart Cake (Seasonal) – Serves 10–12
It's the Blizzard on top that's the icing on the cake. Special order one with your favorite Blizzard.
8" Round – Serves 8–10
10″ Round – Seves 14–16